CONSORTIUM: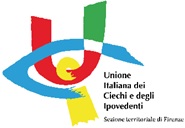 Unione Italiana Ciechi e Ipovedenti di Firenze / UICI FI (IT)
Unione Italiana Ciechi e Ipovedenti UICI (Italian Union of the Visually Impaired), is a social utility non-profit organization. Founded 1923 in Florence, has more than 100 local branches in all Italian provinces and in the major municipalities, all of which have legal autonomy and an elected board. The UICI is member of the European Union of the Blind as well as of the World Blind Union and in both institutions we belong to the leading board. The mission of UICI is to facilitate social integration of the visually impaired persons and to promote a more realistic aptitude of Public Authorities as well as of the public opinion with regard to problems concerning VI. This includes a variety of policies, actions and events, in cooperation with private and public institutions, in the domain of education, sport, leisure, social security and welfare, job opportunities, access to information and IT, rehabilitation. Only the branch in Florence has got more than 500 members and among them around 50 are young people between 15 and 30 years old. UICI has also got an active group of young people which carries out different activities both at local and international level. Thanks to the Views Italia group, visually impaired participants from all over Italy have participated to different youth exchanges within the E+ programme as well as in the EVS programme.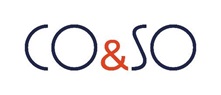 Consorzio CO&SO (IT)
Co&So is a consortium located in Florence which includes 26 cooperatives working in the educational, social and cultural field. It has 26 employees who provide services to the associated such as administration, monitoring the calls and, as a consequence, to submit calls (most on public procurement), offering European opportunities to promote innovation in the cooperatives, quality certification, communication. Six of Co&So's cooperatives work directly with the target group of the project and manage around 185 services from nursery to primary schools, some on behalf of the Public Authorities, some privately. Furthermore, one of the missions of Co&So is to promote the training of the cooperatives' staff in order to offer the best to the Community where they manage Early Child Education and Care services and schools both in Tuscany and in Italy. Co&So has got a special office just working on European funding with very skilled staff who has more than 15 years of experience on EU project's management.

Polish Association for the Blind / PZN (PL)
Polish Association of the Blind (PZN) is the largest organisation for the Blind in Poland which unites blind and visually impaired people. PZN is a non-profit, public benefit organisation. The Association was established in 1951. It is a nationwide self-help organisation. PZN is a member of the international organisations: World Blind Union (WBU) and European Blind Union (EBU). We have over 31k members, over 90% of whom have different levels of visual impairment. People totally blind represent 7% of all the PZN members. The Association joins adults, teenagers, children, who are: Blind from birth, and newly blind, Visually impaired due to different disorders. Polish Association of the Blind: offers counselling and provides information on rehabilitation, treatment, employment, finding specific aids, legal advice, as well as information on solving different life problems; trains teachers, rehabilitation instructors, and other specialists who work in this field; organises individual and group training courses for blind and visually impaired people, as well as on executing everyday tasks, active job seeking and specific rehabilitation stays. The Organisation has been carrying out various projects the aim of which is to support blind persons to enter the job market or to make them more independent, with the national and European funding, Erasmus+ included. We sent more than 50 young visually impaired people abroad to volunteering projects. Our members participated in many youth exchanges with other young visually impaired Europeans.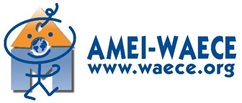 Asociación Mundial de Educadores Infantiles / AMEIWAECE (ES)
The World Association of Early Childhood Educators (AMEI-WAECE) is a participative, democratic, nonprofit NGO. It is completely independent of any political, economic or religious affiliation. It serves the educators of the youngest children to provide them with the elements that have proved to be most adequate for the interests and development of young boys and girls. It was founded in 1991 as an initiative for the pedagogical renovation of early childhood education (children 0 to 6 years of age) and it was registered at the General Register of Associations of Spain, where it has its headquarters. It is an Early Childhood Partner of UNESCO, it is affiliated to DPI/NGO of the United Nations, and is a member of the Civil Society of the Organization of American States, among others.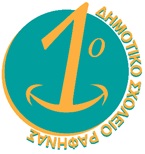 1st Primary School of Rafina (GR)
The 1st Primary School of Rafina has a history of over 80 years and, as its name suggests, is located in the center of the city of Rafina, near the port. In 2022-23, over 270 students attend the school and over 30 teachers serve. Since the year 2016-2017, the school has been selected by the Ministry of Education to host the local Centre for the Education of Refugee Children (ΔΥΕΠ). Pedagogical innovation is the main feature of the school. Over the years, it has consistently initiated innovative, project-based educational programmes in the fields of culture, environment, science and information and communication technologies. Leading projects include "Aquaponics Gardening" and "Elytis, Gatsos, Tsirkas: 100 years later – Blog creation". For the former project it received a grant from the John Latsis Foundation while for the latter it was nominated for the 1st National Award for Blog Creation. In November 2018, the school represented Greece at the World Robot Olympiad in Thailand. Since September 2016, the 1st Primary School has been a member of the Playing with Protons project, a science education initiative led by the CMS Experiment at CERN. The school has also a strong participation in European programmes, both as a lead institution and as a partner. The school promotes the use of ICT both at the level of administration and teaching and implements the theory of multiple intelligences in daily teaching practice. It is a community-oriented institution that works closely with local stakeholders to expand learning opportunities and develop pupil's' 21st century skills.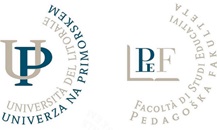 University of Primorska, Faculty of Education / UPR (SI)
University of Primorska, Faculty of Education, the third biggest public university in Slovenia was established in 2003 University operates in a bilingual area of Slovenian and Italian. The university also aims to produce a mutual co-existence and close collaboration with industry. University of Primorska, Faculty of Education, is a national higher education organization. The main aim of the University of Primorska, Faculty of Education, is training and further training of educators, teachers and other workers in educational institutions. University of Primorska, Faculty of Education, has executed several successful national and international projects also led by the Faculty of Education. The scientific research of the faculty includes the areas of Humanities, Natural Sciences and Technology, hence it deals with the development of modern competences in educational processes.